An Ontario-based rock band is using both its music and political activism to support a Toronto organization dedicated to helping the incarcerated and their families.
The Soviet Influence released a compilation and helped organize several musical acts as part of a digital show for the Toronto Prisoners' Rights Project (TPRP) on Aug. 7.
"What we are seeing, and I can't speak too much to the past, but musicians that stick their necks out a bit in particular directions," said Peter Snow, the lead singer of The Soviet Influence. "Jails are a super controversial topic – any kind of prisoner reform or prison abolition, that's a controversial topic, [and] you know a lot of people are strongly in favour of our current prisoner justice system or don't think it is harsh enough. So it's taking the other side and being more humanitarian to try to improve rehabilitation and improve circumstances for people."
TPRP is a volunteer organization dedicated to "shed light on the harms caused by incarceration and connect prisoners with social, financial, legal and health supports," according to its website. A collection of individuals formerly incarcerated, family members, healthcare workers, artists and others are part of the organization.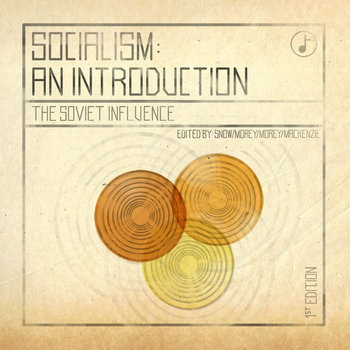 The conditions of prisons have worsened greatly during the COVID-19 pandemic, according to Snow, and he felt the band could help spread awareness and get support from his network.
After contacting several musicians and bands, he was surprised by the outpouring and enthusiasm.
"I've been really impressed by the number of groups that have been willing, and professional musicians who are making a career out of it, whose reputations matter, and they are willing to stand with us and say 'this is an important issue," Snow said.
Snow said each member of the band all share political beliefs and leanings, and took the opportunity to partner with an organization they strongly support and align with its vision.
"I can't sit by, and know that people are essentially left to get sick in prison, overdose in prison, [or] be released with no real support or plan that is going to help them re-integrate into a society that doesn't want them and thinks they are terrible."
The compilation for the show can be found on The Soviet Influence's Bandcamp website here.
The band was formed in 2019. Members include Peter Snow, Ty Mackenize, and Blake and Peter Morey.
Listen to lead singer Peter Snow's full interview: