Toronto's Hot Docs Ted Rogers Cinema announced that the movie theatre will re-open on Sept.10 to in-person screenings for the first time since March 2020.
The theatre will showcase three documentaries on opening day: Roadrunner: A Film About Anthony Bourdain, Truman and Tennessee: An Intimate Conversation and Gunda. 
A full lineup of other documentaries and showcases will be available in the theatre's full schedule. So far, screenings are set for for September and October.
Special events including Cat Video Fest and High Minded, which will screen the globally recognized 2011 documentary Samsara.
Other notable screenings scheduled for in-person viewing include Street gang: How we got Sesame Street, Fanny: The right to rock and Last Man Standing: Suge Knight and the Murders of Biggie and Tupac. 
In accordance with the Ontario government's COVID-19 policies during phase three of reopening the theatre outlined its rules and regulations on its website for audience members entering the theatre.
 All patrons, staff and volunteers will be required to show proof of full vaccination against COVID-19, or proof of a negative COVID test result received within 48 hours of their visit, in order to enter the cinema.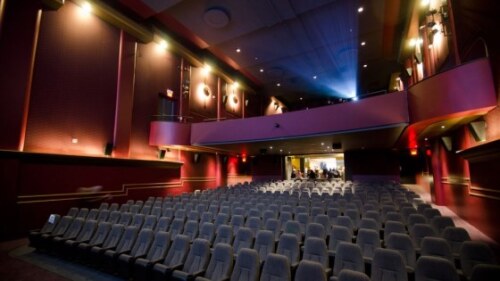 All visitors must wear a mask that covers their mouth, chin and nose at all times until they are seated, at which time they may remove it to eat or drink.
Reduced seating to 50 per cent of regular capacity and assigned seat selection with buffering between parties. Physical distancing protocols throughout the venue and hand sanitizing stations made available throughout the venue.
Increased cleaning and disinfection of frequently touched surfaces prior to all screenings and throughout shifts and contact-free transactions are strongly encouraged, including purchasing tickets online prior to coming to the venue.
Lastly, if an individual is feeling unwell or have been exposed to someone with COVID-19,  they are encouraged to stay home. Hot Docs will refund tickets in advance of the screening.
The cinema closed on March 15, 2020, and ceased all operations during the pandemic first wave and subsequent lockdown.
Screenings and video on demand moved exclusively to online streaming throughout the pandemic.
This includes the Hot Docs Canadian International Documentary Festival, which has had to be online-only two years in a row.
Listen to the CJRU news update here: