After a series of delays due to the COVID-19 pandemic, Guillermo del Toro's Nightmare Alley premiered at the TIFF Bell Lightbox on Dec.1 one year after its initial release date.
The film continues del Toro's longstanding collaborations with Toronto and the Canadian film industry, working closely with the Directors Guild of Ontario members on the sets and production.
Various set locatons include the city's downtown core including Massey hall, as well as areas around Northern Ontario.
Nightmare Alley is del Toro's fifth picture to be filmed in Toronto, after Mimic, Pacific Rim, Crimson Peak and the Shape of the Water.
The ongoing partnership between del Toro and the guild was acknowledged by TIFF CEO Cameron Bailey in opening remarks prior to the film.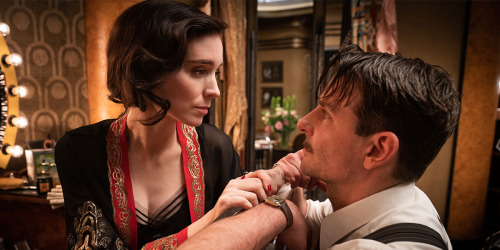 Further, this was the lightbox's first world premiere since closing to the public in March 2020 due to the pandemic. It was also one of the first full-capacity events since Toronto entered phase three of reopening in July.
Production on Nightmare Alley was halted due to the pandemic in March 2020, and gradually returned under a set of restrictions throughout 2020 and 2021.
The film is del Toro's 11th full length feature film and its noir theme and plot are departures from his previous works, which focused more on creature design and the supernatural.
The film follows the rise and fall of carnival worker, Stan Carlisle, in the 1940s, played by Bradley Cooper.
Rooney Mara, Cate Blanchett and Ron Perlman are featured in supporting roles.
The general release date for Nightmare Alley is Dec.17.
Listen to CJRU's coverage of the event here